Barry's TV and Radio Guest List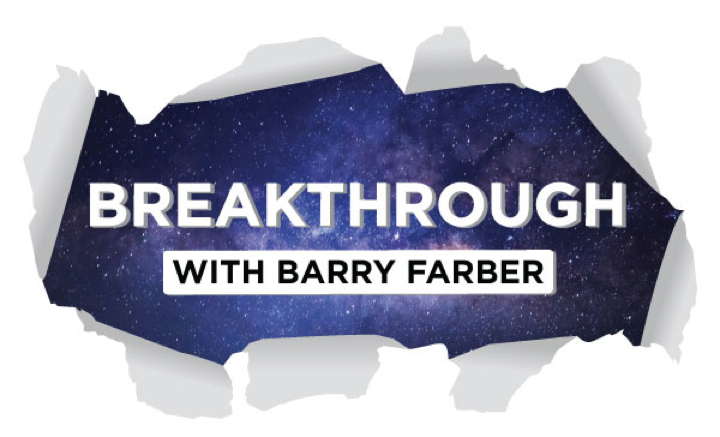 Television
Grammy Award-Winning violinist Miri Ben-Ari joins Barry Farber on Breakthrough.
Miri has helped sell millions of records by collaborating with other Grammy award-winning artists like
Kanye West, Jay Z, Alicia Keys, Patti Labelle, Janet Jackson, and John Legend to name a few.
Known for her captivating show-stoppers, Ben-Ari has wowed audiences around the world with performances such as:
Aventura's "Sold Out at Madison Square Garden" concert, VH1's "Save The Music" Gala at Lincoln Center, "Fashion Rocks" at Radio City Music Hall,
Sesame Street, Viacom's Dream Concert at Radio City Music Hall and the Martin Luther King Jr. Presidential memorial dedication in Washington, DC.

Breakthrough with Jujitsu Master and Martial Arts Hall of Fame Dai Shihan Mark Walker
Mark works with Navy SEALs and trains other units in the special forces as well as being a bodyguard for Wesley Snipes, Denzel Washington and Janet Jackson.

Bobby Collins
Comedian

Mitch Modell
Modell's Sporting Goods and featured boss on CBS Undercover Boss

Raymond Francis
MIT Scientist and New York Times Best Selling Author

Jonathan Cheban
Reality Television Personality of "Keeping Up with the Kardashian's"

Joetta Clark Diggs
Four-Time USA Olympian

Bill McAllister
King of "As Seen on TV"

Dr. Mark McLaughlin
Brain Surgeon

Marc de Grandpre
General Manager of NY Red Bulls

Oz Pearlman
Magician and Mentalist

Scott Brunner
NY Giants Quarterback

Bruce Jenner
Olympic Champion

The Amazing Kreskin
Appeared on The Tonight Show a record 88 times
Jim McCann
Founder of 1-800-FLOWERS
Bobby Collins
Comedian and Host of VH-1's hit series, Stand-Up Spotlight
Diane Farr
Co-host, MTV's Loveline
Click here to watch interview with Diane Farr.
Lawrence Hilton Jacobs
Actor, Freddie "Boom Boom" Washington
Dr. Fred J. Epstein
World Renowned Neurosurgeon
Comedian Mitch Hedberg
Illusionist Todd Robbins
Howard Stern Show "Stuttering John" John Menendez
Barry Farber interviews Barry Farber