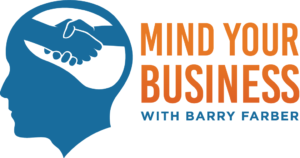 Mind Your Business E04: Irv Rothman
President and CEO of Hewlett Packard Enterprise Financial Services, Irv Rothman, will share his insights on success, leadership and building a successful team. He's the author of Out-Executing the Competition.
Mind Your Business E03: Brian Clement
Brian Clement, Ph.D., L.N., author of 20 books, and Director of the renowned Hippocrates Health Institute who works with CEOs, athletes and celebrities like Tom Brady, Venus Williams and Arnold Schwarzenegger.
Mind Your Business E02: Heather Cammisa
President and CEO of St. Hubert's Animal Welfare Center

Mind Your Business E01: Tom Maoli
Owner-Principal of Lexus of Route 10