Barry Farber has written 11 sales, management and inspirational books that have sold over a million copies in over 25 different languages. Please browse the following selection of books available and use our online form to request the purchase of an item.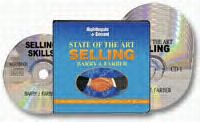 State of the Art Selling by Barry Farber – (6 compact discs) A full-service sales program that, whether you're a veteran or a novice, will show you how to become a state-of-the-art sales tactician. Hundreds of successful companies are incorporating Barry Farber's sales and marketing methods in their strategic plans.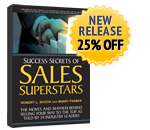 Success Secrets of Sales Superstars
The Moves and Mayhem Behind Selling Your Way to the Top as Told by 34 Industry Leaders
Revised Edition:
"Diamond Power"

Book comes with FREE stickers!
The Adventures of Little Billy "IN SEARCH OF THE MAGIC TREE" Story Book – $5.95 ea.
8 1/2 x 11 Color Cover
44 pages black & white
Plus stickers of Little Billy, Mr. Lawrence T. Owl, Bosco Bear, Munchy the ant, Sheba the wolf, and Sherman the turtle.
Now parents can teach their children about the value of service, courage, determination and other life lessons without preaching it to them. Little Billy and his animal friends convey these messages in an entertaining and fun way throughout the adventure.